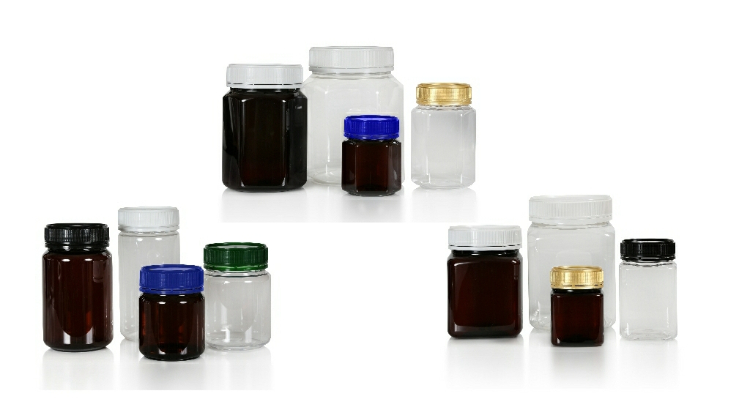 COPACK can provide PET Jars in Round, Square, and Hexagonal shapes in a sizes ranging from 100ml up to 1.6 litres. These are only sold by the carton to preserve the integrity of the outer packaging ensuring that the hygienic state in which they were packed off the production line in preserved through to the time and place of filling.

The Jars are manufactured in an ISO 9001-2008 accredited facility using only FDA / EU compliant certified materials. Generally we sell the PET Jars in polylined cartons, however we can also supply in layer-boarded pallet lots for bulk users if this packaging format is preferred.

All PET Jars are available with the Clear PET resin, as well as with an Amber tint. White tamper evident lids fitted with pressure seal wads are the standard option of supply with other colours and sealing options available on request.