IBC's (Intermediate Bulk Containers)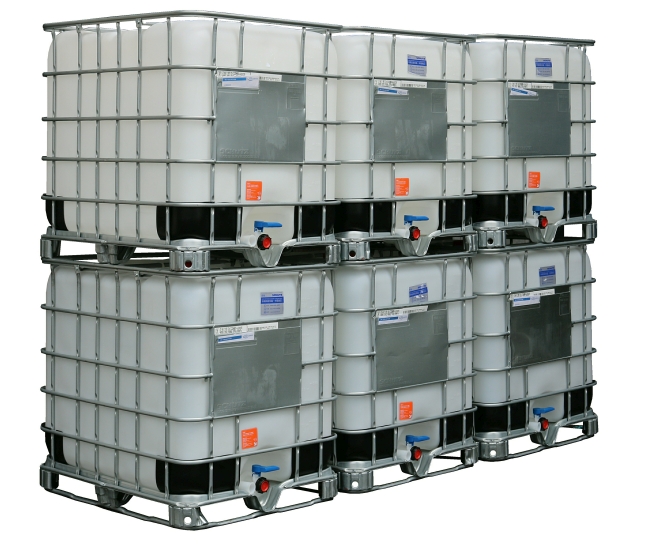 COPACK offers a comprehensive range of Composite IBC's (Intermediate Bulk Containers) specialising in the standard 1000 Litre capacity options.

We provide NEW Food Grade and Dangerous Goods rated (UN Approved) IBC's with a natural inner tank as well as with a black inner tank for light sensitive products. These IBC's feature a high quality Ball Valve fitted for the DN50 (2") outlet and a vented DN150 (6") top filler cap as standard.

In addition to the standard IBC's we can also provide specialised IBC's for combustibles and explosive products (EX Zones 1 and 2) that are moulded using a 3 layer technology provide an internal Food Grade layer and an external layer of anti static compound which prevents the electrostatic charging of the plastic tank. These IBC's are also fitted with an earthing wire to ensure that the IBC is always grounded through filling and handling processes.

COPACK also provides a range of Reconditioned DG and Food Grade IBC's for the budget conscious customers as well as offering a sustainable alternative over just providing new IBC's.

We can now also provide 500 Litre and 1000 Litre Collapsible IBC's, which are specially designed for the storage and transportation of liquid foods and pharmaceutical products where hygiene is paramount, These utilise a disposable inner liner, also known as a "Bag-in-Box" system.

As part of our reconditioning programme we are always on the lookout for good quality once used IBC's that we can commercially clean and make these IBC's go another round. Please contact our Customer Services team if you have some IBC's available and if they meet our requirements.
Please click on the category links below to be directed to the IBC type that best fits your requirements.