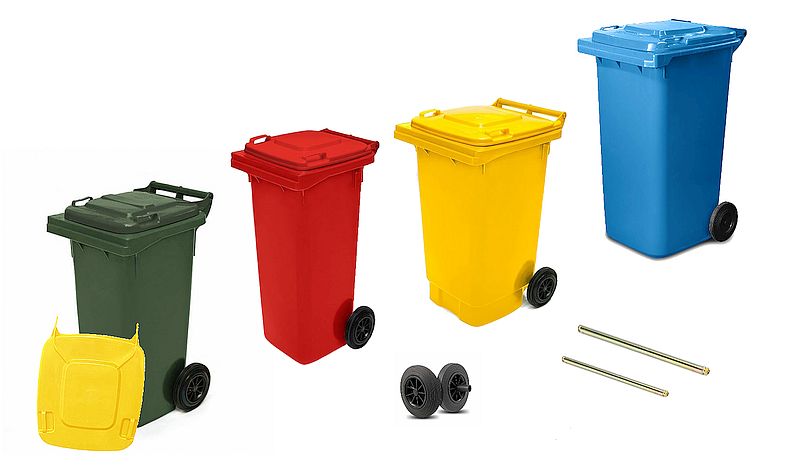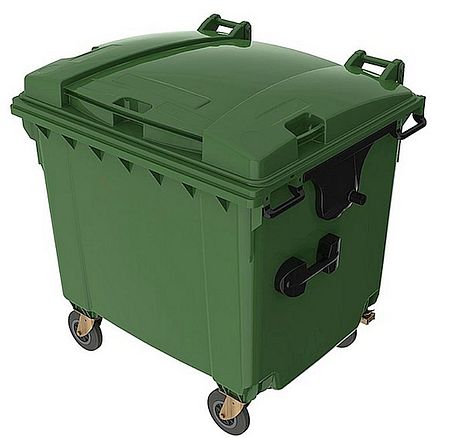 COPACK can provide a wide range of 2 wheeled and 4 wheeled Wheelie Bins, otherwise known as MGB's (Mobile Garbage Bins) across 6 different size options, and in a multitude of colours.

The main sizes that we focus on are the 120 and 240 Litre MGB's, and therefore have these available in Dark Green, Nature Green, Black, Blue, Grey, Red, Orange, Yellow, and in Natural. The other sizes may only be available in limited colour options.

Although these bins are generally associated with waste product, they are also commonly used for other applications including bulk food product storage as they are all made from Food Grade materials and are FDA Approved for direct food contact. Due to the range of colours available, colour coding of products in a factory environment is readily achievable.

Bins are sold in Kitset form if more than a single bin is ordered as this provides better freight efficiencies than sending them in assembled form. Kitset includes the Base, Lid, Axle, 2 x Wheels, and Hinge Pins.

Spare lids, hinge pins, wheels, axles are also available if required. Please contact Customers Services for more details if needed.