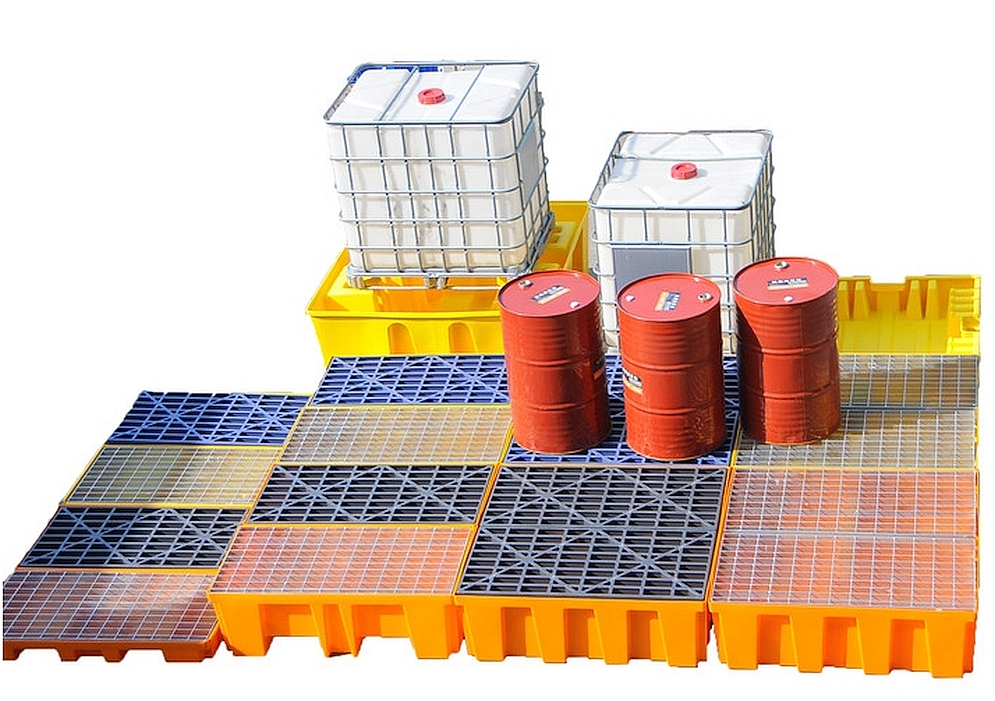 With the changes in regulations becoming effective in 2017 regarding the handling of Dangerous Goods / Hazardous Substances, COPACK is pleased to launch a full range of Spill Decks, Spill Pallets and an IBC Bund at very competitive pricing to assist our valued customers in meeting the new accords.

Available in the high visibility colours of Orange and Yellow, these products meet EPA requirements in regards to sump capacity of 125% that of stored containers and are leak free ensuring that any spilt product is fully contained and does not enter the waterways, or cause damage to flooring.

All units have fork pockets that enable them to be moved with a fork lift into position, or elevated onto vehicle decks if required.

These are all moulded from HDPE or MDPE materials which makes them impervious to most industrial chemicals and have a higher degree of impact resistance than other common resins used for the manufacture of pallets.