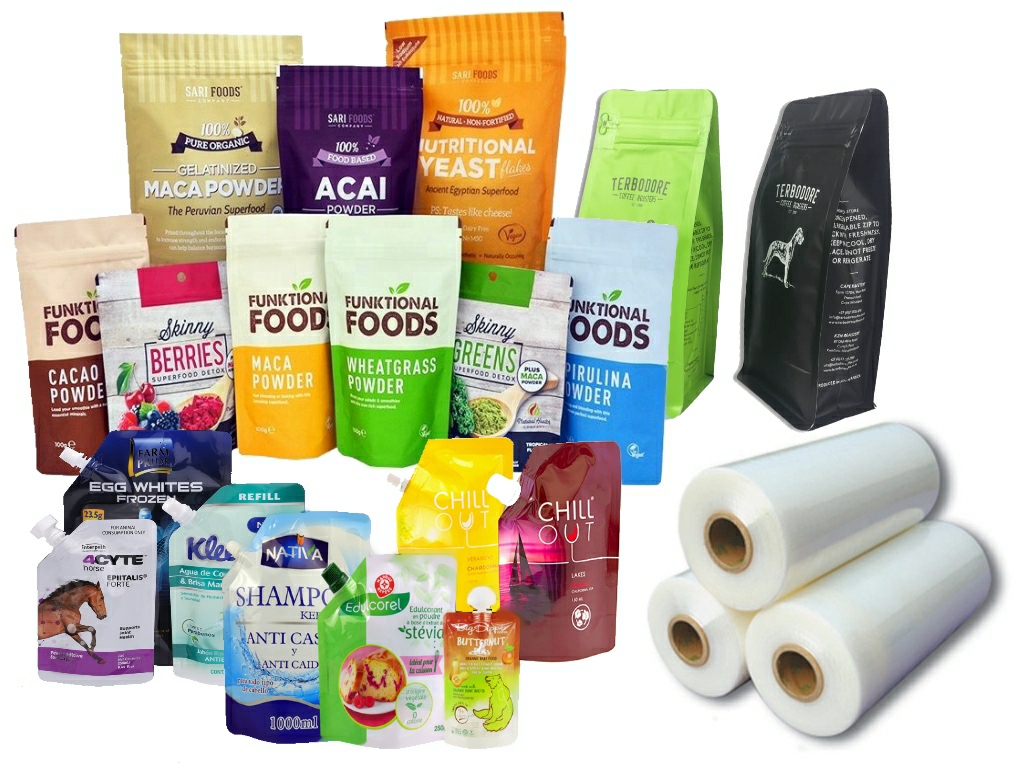 Perfect for both dry food packaging and liquid applications, our flexible packaging films and laminates create a layer of insulation that protects products when packaged. Various types of packaging materials are used to formulate the laminate structure including polyethylene, polyester, nylon, film foil laminations and more. We also provide additional flexible packaging films and laminates for improved sealable capabilities.

Flexible materials including laminates are used in many different markets from fresh produce, pet food and frozen food to nutritional supplements, cosmetics and cleaning products. Our flexible packaging materials are customized to your product's specific barrier needs that will increase long-term endurance and help your product resist harmful outside elements as it sits on the shelf.

A variety of value-added features will be available to you upon request so your packaging can supplement your product down to every unique detail. We can provide a gloss or matte finish, press-to-close zippers, hang holes, spouts, fitments, valves, tear notches, laser scoring and more to meet any desired specifications your product requires.

We have separated our product offerings into four main categories that can be directly accessed by clicking on the links below.

No products found