COPACK Flexible Roll Films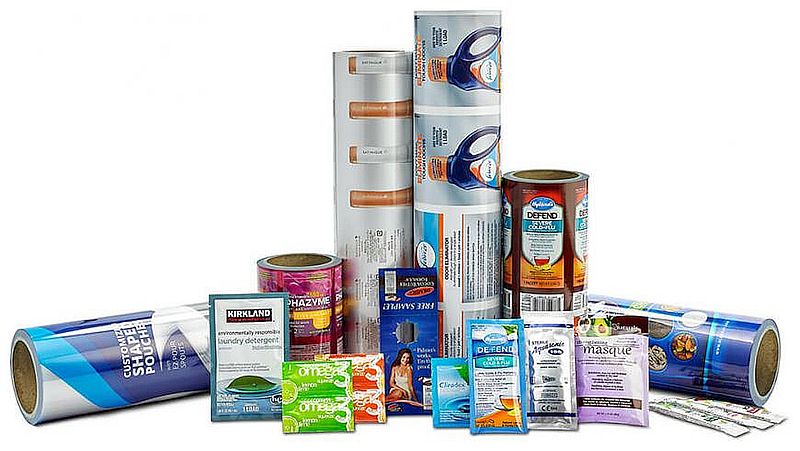 Roll fed Films are ideal for high-volume form-fill and seal applications and we offer a wide range of sizes, materials and laminations in printed and in plain formats for all types of products. Our custom roll stock film products are formulated to meet your exact needs.

Using the latest technology and production techniques, Copack's roll stock film products are second to none when it comes to quality. Roll stock packaging is very common among products that require tight sealing, lamination, lidding and flow wrapping.

Our roll stock film specifically caters to vertical form fill seal (VFFS) and horizontal form fill seal (HFFS) applications.

We can print up to 10 different colours and the film can be configured for a variety of structures. Our team has years of technical experience working with form fill seal machines and we understand how important it is to apply the proper specifications before production. Whether it's improving productivity or extending shelf life, Copack's roll stock film is designed to adhere to your specific products and goals.

Our core materials for Flexible Films are:


| Material of Flexible Film | Abbreviation |
| --- | --- |
| Polyethylene | PE |
| Low Density Polyethylene | LDPE |
| Linear-Low Density Polyethylene | LLDPE |
| Medium Density Polyethylene | MDPE |
| High Density Polyethylene | HDPE |
| | |
| Polypropylene | PP |
| Cast Polypropylene | CPP |
| Oriented Polypropylene | OPP |
| Biaxially Oriented Polypropylene | BOPP |
| Metalised Oriented Polypropylene | METOPP |
| | |
| Polyethylene Terephthalate | PET |
| Biaxially Oriented Polyethylene Terephthalate | BOPET |
| Metalised Oriented Polyethylene Terephthalate | METPET |

Typical Applications:
| | | |
| --- | --- | --- |
| Fresh Produce | Specialty Foods & Spices | Cereals |
| Frozen Foods | Snack Foods | Pet Food & Treats |
| Nutritional Supplements | Dry Ingredients | Confectionery |
No products found