COPACK Industrial Castors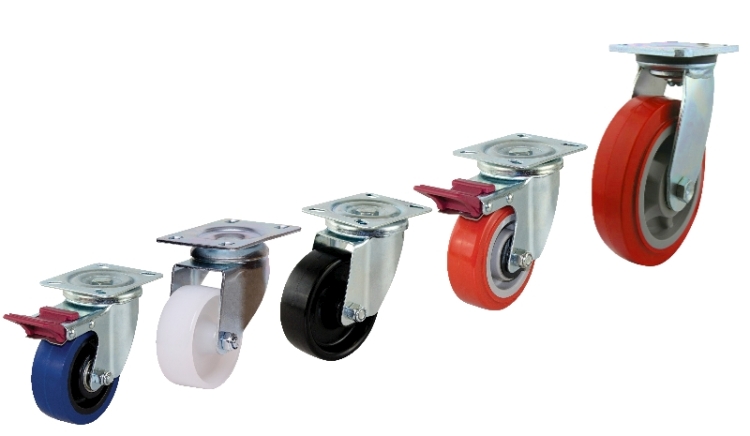 COPACK can provide a selected range of RWC (Richmond Wheel & Castor) Industrial Castors to replace existing castors on handling equipment already in place, or to use for equipment yet to be manufactured. These are supplied with the standard zinc coated finish for general use through to the same castor with a stainless steel bracket for applications with a high degree of water exposure to prolong their usable life. The wheels are generally made from Rebound Rubber, Nylon, or Polyurethane and we can provide guidance for which format is best suited for your intended application. Most of these castors are fitted to our range of Handling Equipment.

The castors featured within this range should fulfil 80% of applications across 3 wheel diameters being 75mm, 100mm, and 150mm. We can readily access more specialised wheels and castors on request that are not featured here. Please contact us to discuss these requirements so that we can offer a solution.

Please click on the category links below to be directed to the castor group that best fits your requirements.