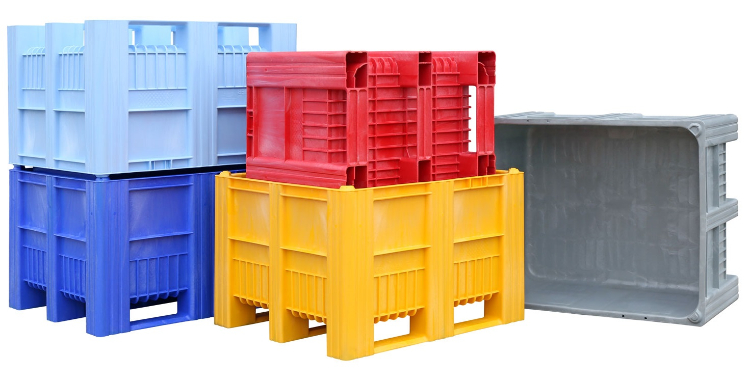 CRAEMER is a leading European manufacturer of high quality and industrial materials handling products with over 50 years of experience in moulding products including plastic pallets, crates, and Wheelie Bins.

Recently Craemer has invested in manufacturing Heavy Duty Pallet Bins moulded from Structural Foam HDPE that will interstack with the Dolav brand of pallet bins, and offer a few more features that in our opinion make them a superior product.

COPACK Is pleased to launch the NEW Craemer CB1 and CB3 Heavy Duty Pallet Bins in New Zealand and offer these in a range of colours to enable colour coding to visually identify variations of products or processes within your production site.

These Heavy Duty Pallet Bins are used in a wide variety of applications including meat and fish processing, horticulture, industrial manufacturing, food processing, materials handling and logistics.


The Craemer Pallet Bins offer numerous advantages in daily handling. A reinforced outer wall above the fork pockets means increased resistance to fork tines and incurred damage due to the vertical ribbing that protects the actual wall from penetration. The smooth inner walls ensure easy cleaning along with good drying properties and promotes easy emptying when inverted.

Thanks to the sturdy integrated runners, these pallet bins run smoothly even when used in automated conveyors making them an attractive option for a wide range of applications. At each top corner there is a locating device that ensures safe stacking of the bins and this is replicated on the lids to provide greater stack security. The locating lugs are compatible with those used on Dolav pallet bins which means that both brands of bins can be used together as can interstack and share the same footprint dimensions.

Other features include stipled label areas for east application, and removal of adhesive labels and a transponder bracket for optional integration of RFID tags for optimal traceability of the contents of these bins, as well as the bin itself.