COPACK Handling Equipment & Safety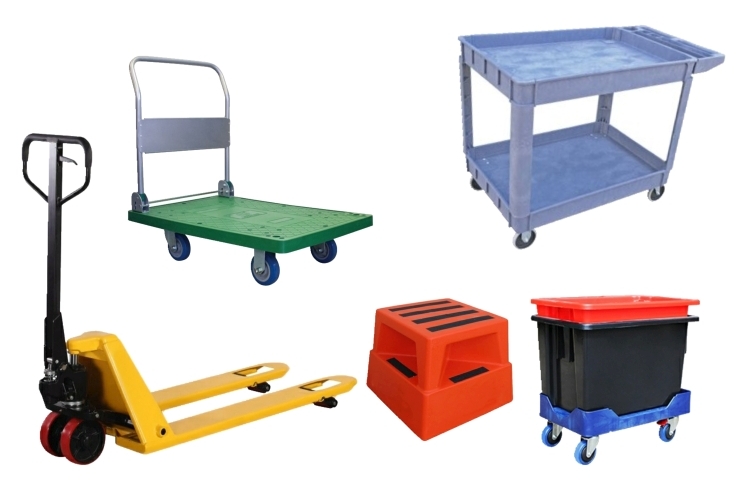 COPACK can provide a core range of Materials Handling Equipment for you intended application to assist in moving product from A to B. This can be within a warehouse environment, a logistical application, or for use in stocking shelves in retail environments, or any other application to save of physically carrying or lifting each load.

Our range is focussed around transporting crates or cartons on Crate Skates along with Platform and Hand Trolleys, as well as those for smaller items using the Service and Hand Picker Trolleys, through moving pallets and pallet bins with our range of Pallet Trucks. We can provide a wider selection of materials handling equipment not shown on the website which includes Roll Cages, Skid Lifters, Fork Stackers, Lift Tables, through to conveyor Systems and Rollers. Please contact our customer services team or your COPACK Company Representative for more information.

We can also supply a base range of safety items for the isolation of areas away from pedestrian thoroughfare as well as the Safety Step to provide users assurance for low height ascents, i.e. picking or restocking items from shelving.
Please click on the category links below to be directed to the equipment group that meets your requirements.