COPACK Round Premier Pails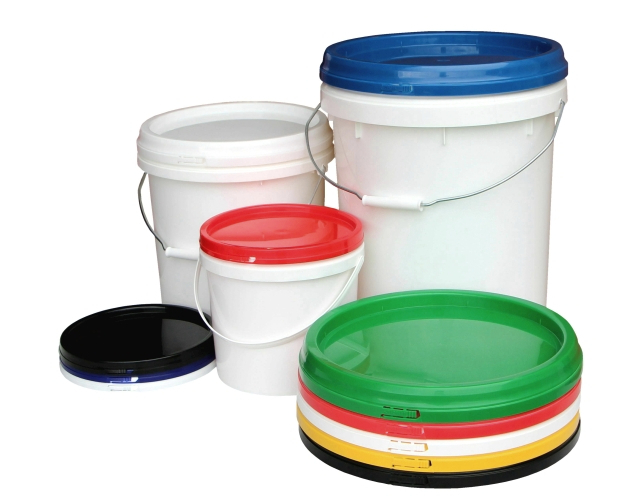 The Copack Premier-Pails differ to our Valu-Pails by being slightly heavier making them more robust and having a wire handle of a thicker gauge for the 10 & 20 Litre Pails to handle the heavier loads.

All Premier-Pails feature a tamper evident tear strip that needs to be removed to enable the press on lid to be opened. The Premier-Pail range is available in 3 size options and are aimed at products that are used in the construction industry, but can be used with food products too as are moulded from food grade polypropylene.

A full range of coloured interlocking lids are available and these are sold separately to the base giving the end user greater options when combining with the standard white base. The pail bases can also be supplied in colours along with post mould decoration by way of IML, Thermal Heat Transfer Labelling, or Screen Printing to create that point of difference for your product on the shelf.

The standard ex stock colours for lids are Black, Blue, Green, Red, White, and Yellow and are moulded in PP. White Lids are moulded in a softer material blend to make the resealing of the lids easier. The 10 & 20 Litre lids are also available fitted with a tamper evident pouring spout if required, which enables easy pouring of liquids without having to remove the larger press on lid.

With all of the product options that we can offer with this range of pails - makes them our PREMIER range.