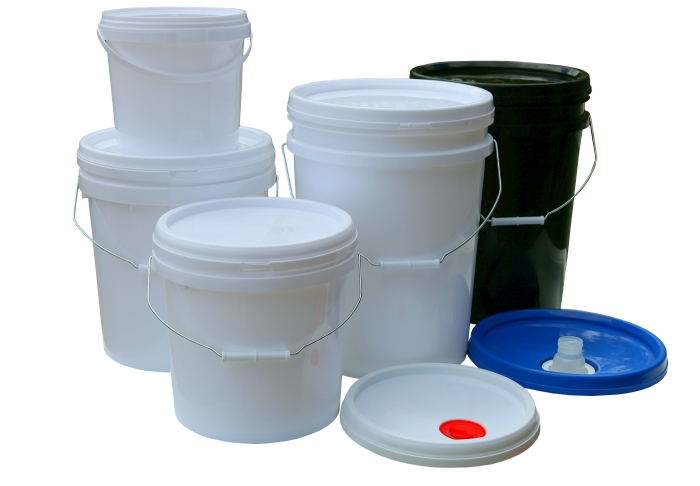 The COPACK Valu-Pails are available in a core size range of 10, 15 & 20 Litre capacities and offer the user a general purpose pail with either a white or black base and a white or black T/E lid which can also be inter-mixed.

They feature a wire handle with a plastic handgrip and have a tamper evident tear strip that needs to be removed to enable the press on lid to be opened. These are "fit for purpose" for many applications as the Valu-Pails are moulded from food grade polypropylene. We can also supply these moulded in High Density Polyethylene blend should you need a pail to be suitable for use in freezing product down on a made to order basis.

Black and White are the standard colours that we can supply ex stock, and coloured bases and lids can be moulded to order in viable quantities against firm orders or against a committed forecast. Lids with a "Pull-Out" Spout are also available for the 10 and 20 Litre Pails.

Soon to be released are a 1, 2, 4 and 5 Litre offering to complete the range.

Further value can be added to these pails by customisation in the form of In Mould Labelling (IML) should required minimum order quantities be met. Thermal Heat Transfer labelling and offset Screen Printing are also options can that can be explored.

Contact us to learn more about the quantities required for coloured and labelled bases and lids.
See our range of Premier-Pails should you require a slightly heavier duty pail base available with a coloured lid.