COPACK Screw Top DG Pails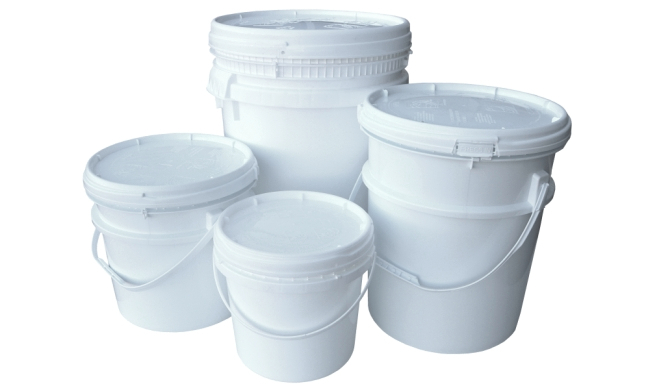 The COPACK Screw Top pails features our core products in 5, 10, 20 and 40 Litre capacities complimented by a 25, 30 and 50 Litre options available on indent. Pails up to 25 Litres in Capacity all feature a plastic handle as wire based handles tend to oxidise due to the chemicals that these pails are often used to package. The larger 30 to 50 Litre pails feature a moulded in hand grip to enable a "two person lift" due the weight of these pails when fully packed with product.

All of the Screw Top Pails are DG rated for SOLIDS that fall into Packaging Groups II and III and are commonly used for chlorine powders or blocks for pool care through to powder based laundry cleaning agents.

Each pail has a tab on the side that needs to be pressed inwards to allow the lid to be screwed open providing a childproof closure system. The lid is also tamper evident if the red security tabs are used.

The standard format of supply for these pails is a white base with a white lid, however red and blue lids can be supplied on an indent basis.