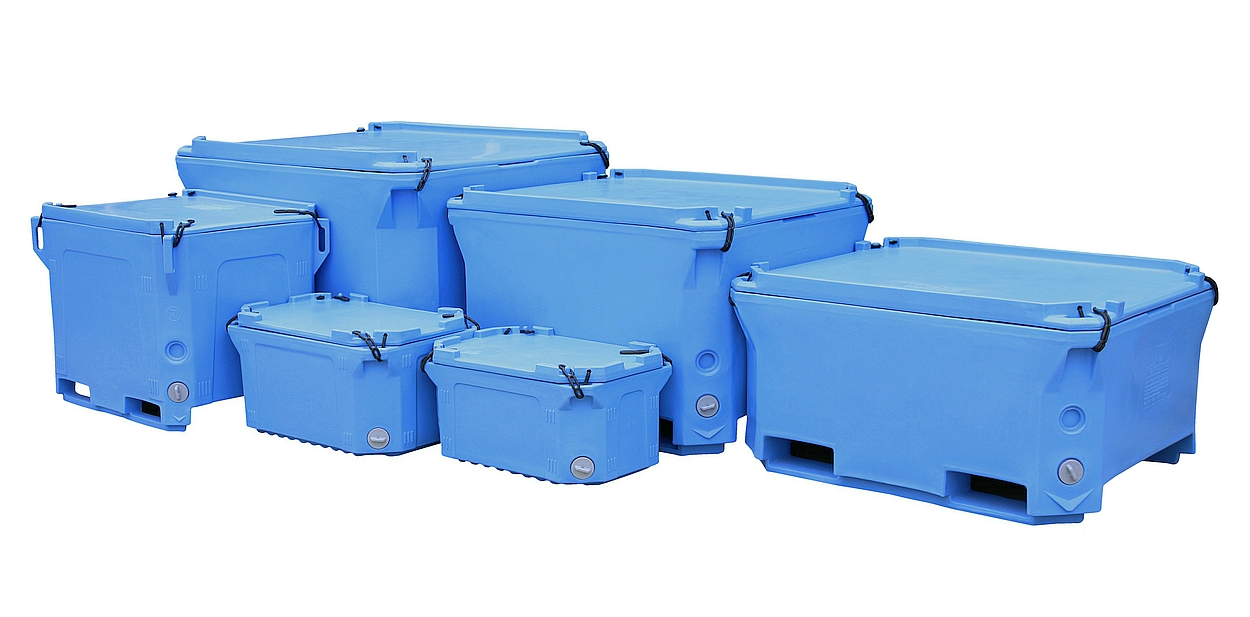 COPACK can provide all of your insulated containment needs from 70 Litres up to 1000 Litres as our core range. These can be moulded in various colours and branded with your company logo for identification purposes for 10+ units.

All are moulded using food grade FDA / EU Approved materials and the inner wall cavity filled with Polyurethane Foam which carries an R18 insulation factor. Each bin has twin drainage bungs with the inner base of the bin designed to ensure that all residual liquids flow towards these to completely empty the bin once the bungs are removed.

The larger bins feature bung retainers to allow the user to locate the bung into these once they have been removed to reduce the risk of losing bungs. Beneath the drainage bung is a formed "V" which directs the drained liquid away from the bin, or the bin stacked below. This feature assists in keeping the bins in a clean state, especially if dealing with blood products.

The insulated lids are secured to the bins by way of a rubber "bungy" system with each lid having a raised intermittent edge around the perimeter for ease of bin location when stacking one on top of the other,

The CIFT460 is inter-stackable with the CIFT660 as both share the same base dimension and have a common lid.

The Pallet Bins have unrestricted pallet truck access on two sides, and encapsulated skid on the other two side to provide a safe lifting platform when the bins are elevated by a forklift. The skids also permit the bins to be rotated on the forks.

Our range includes bins designed along European lines as well as a 750 and 1000 Litre option designed along Atlantic lines. This way we can be sure to supply an insulated pallet bin that is compatible with the bins that you may already be using. If in doubt, contact us to discuss the options.