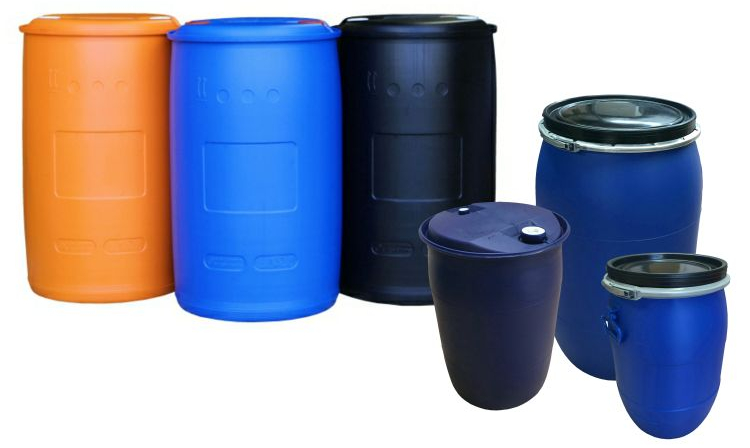 ES Plastics moulds two types of Closed Head 210 Litre Drums in a range of colours that can be supplied ex stock.

For Chemical based products that are classified in the PG II and III classes, we mould a UN Approved, or DG Rated Closed Head Drum in FDA Approved materials and these are available in either Black or Drum Blue.

Using the same tooling we mould a lighter weight product in a NON DG Format still using 100% Virgin FDA Approved materials. This option is widely used for food based products, liquid fertilisers, animal health products, automotive fluids to name a few.
To compliment the locally moulded ESP 210 Litre Closed Head Drums, Copack has extended the drum range to include a selection of MAUSER Open Head Clamp Band Drums (DG Rated for Solids only) in addition to a 120 Litre Closed Head Drum that is DG Rated for liquid based products.